Curtis Welsh, DD
Caring, understanding and patient are commonly heard descriptions about Curtis and his patient care. With over 30 years of hands-on experience, Curtis graduated from NAIT's Denturist Technology program in 1990.  Since 1993, Curtis has been part of the TransCanada Denture Clinic team and has built many strong relationships with returning patients and their families. Dental practitioners often refer their unique and challenging cases to Curtis, as they have come to appreciate the skill and patience he provides, ensuring successful patient care.  To consistently provide his patients with optimal care, continuous education and training are of vital importance to Curtis.  New and proven technology and innovative practices allow Curtis to bring responsible solutions to patients and practitioners – all combined with old-fashioned work ethic and values. 
In his spare time, Curtis can be found relaxing with family, or enjoying outdoor pursuits such as hiking, camping, fishing and snowshoeing.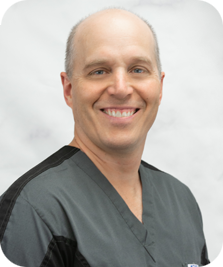 Jennifer Fossli, DD
Described as kind, patient and thoughtful, Jennifer has over 15 years experience even though people often think she's much younger.  She graduated from NAIT in 2004 from the Denturist Technology program and has been part of the TransCanada Denture Clinic team since 2005.  Her patients have come to rely on her knowledge and caring expertise for their optimal treatment solutions. Jen continually strives to provide the best quality service to the patient and stays abreast of industry trends and techniques through extensive continuous education classes and seminars specific to the denture field.  She enjoys working with people and has a genuine caring spirit that her patients appreciate.
 On a personal note, Jen loves travelling and experiencing new things.  From running a marathon in Italy, to hiking the trails in Peru, to camping locally, she's always looking for a fun project or activity to participate in such as pottery, dodge ball, beach volleyball or yoga.
Contact us today to learn more about our services and how we can help you.